April 1st, Joining up the dots, A Joint Concert with Clarinetix!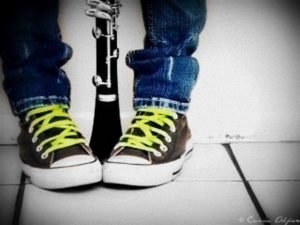 We are proud to be hosting another concert with Durham Music Service's student clarinet ensemble Clarinetix! After such a fantastic response to the concert last year we have decided to organise another collaborative concert.
With music from both ensembles before joining together for the big finale there will be music to satisfy all musical tastes. Please come along to support local musicians and our stars of the future! 
Hurworth Grange Community Centre
41 Hurworth Rd, DL2 2 Darlington, Co Durham
Doors 7pm
Tickets available on the door. Adults £5, Concessions £3
Sunday April 23rd, Single Reed Play Day
On April 23rd it is our Single Reed play day for clarinettists and saxophonists grade 4 and above.  This will be at the Hurworth Grange.  Application form is here;
2017 Play Day Application Form
Clarinet and Saxophone playday will be Sunday 15th May at Hurworth Grange.  Application forms are available Play Day Application Form.
Ian Mitchell will be helping to lead the day in coaching and teaching.  More details of Ian's experience can be found on the Trinity and Laban web site.  
Programme...
09:30 Welcome, registration and coffee
10:00 Warm ups/tone exercises
10:30 Specialist group ensembles
12:00 Lunch
12:45 Professional workshop and demonstration
13:45 Coffee break
14:00 Ensemble rehearsals
15:30 Showcase
16:30 Close